You can add new flights at any time in the Logbook tab...
To add a new flight select the "+" symbol in the upper left of the screen. You'll notice that the date automatically defaults to today and will correspond to whatever time zone setting you have selected in the settings.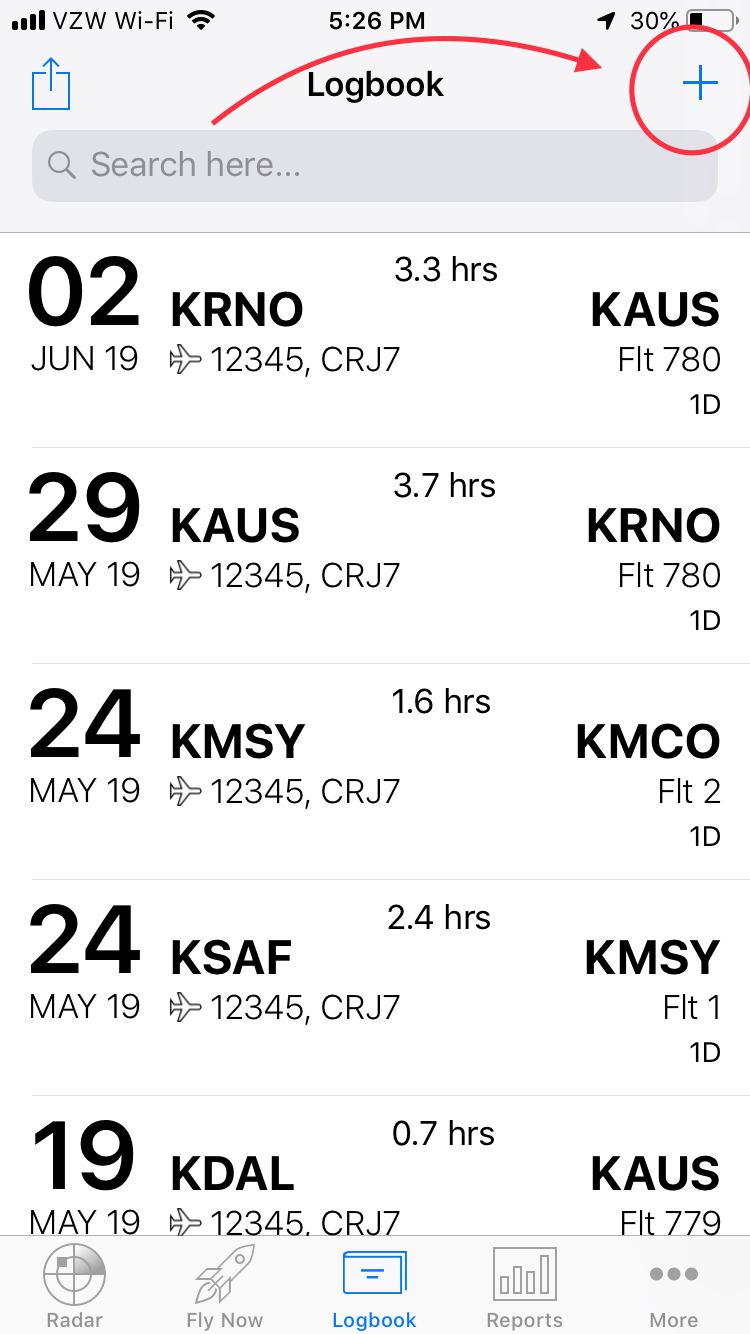 To learn more about the Logbook tab see the Logbook Section here.
You can also add a flight in the Fly Now tab which allows you to quickly track new flights with just a few taps...
When you press Fly Now, LogTen will automatically input your 'From' field with the airport nearest to your current location using GPS. Once you reach your destination, press the green compass icon in the 'To' field and again, LogTen finds and inputs your arrival airport.
Your Out, Off, On, In fields can also be automatically populated with the current time by pressing the Clock icon in each field, or you can manually enter the appropriate time by tapping in the field and using the keypad.
The Fly Now tab will automatically populate your Auto-fill times, aircraft, and crew details with any defaults you may have set (more on that later), or you can tap the Details button to view the entry in your Logbook, where you can fill in or edit any details such as Aircraft, Crew, Duty, Takeoffs, Landings, and Approaches, among others.
The flight created in the Fly Now tab will simultaneously be created in the Logbook tab. If at any time you want to go to the flight in the Logbook tab just select Details at the bottom.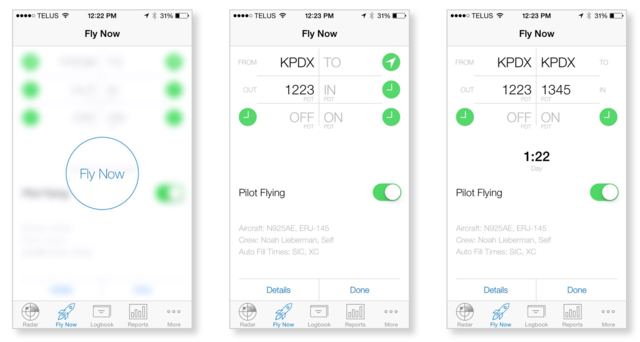 You can start logging a Flight on the Mac app by selecting the "+" symbol below the Logbook table.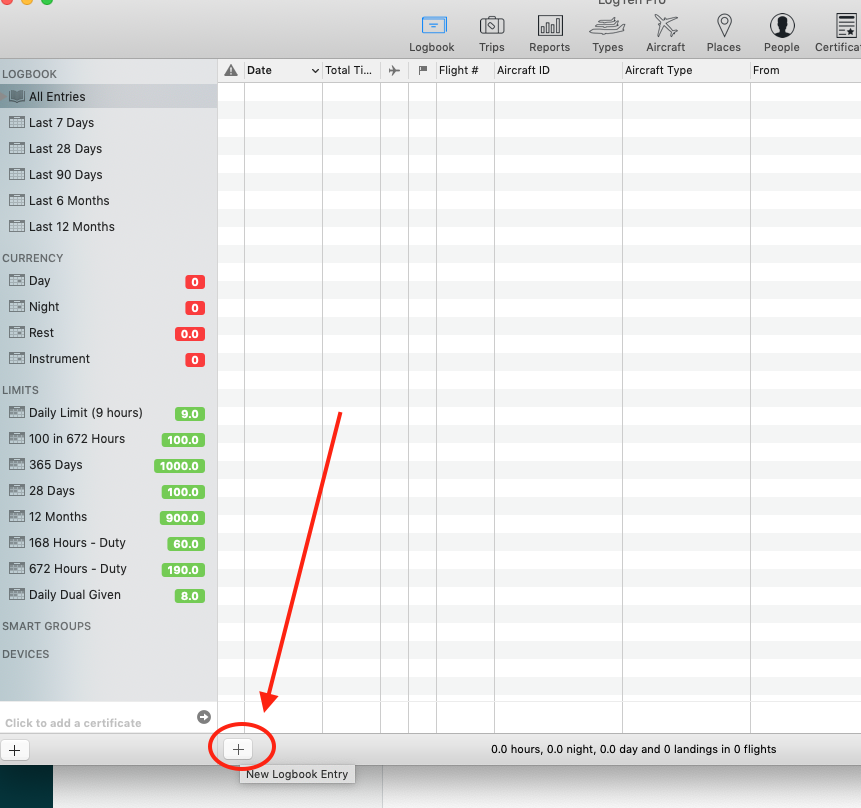 To enter data, you can either use the fields on the right side of the logbook table or double click on any cell within the table.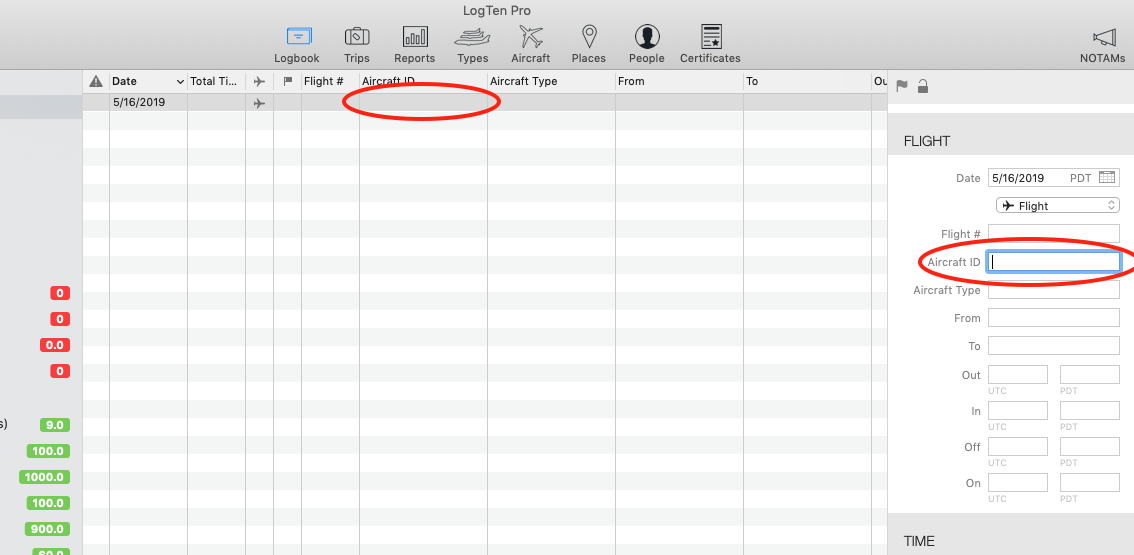 Please see the video below for details on how to enter multiple flights and a single entry.