In some instances sending your logbook in for testing is necessary to help troubleshoot an issue. This is a simple process that can be done from within the Help menu of the app. To send in your logbook:
In LogTen iOS = Tap on Account → Contact Support
In LogTen Mac = Select the Help menu in the top menu bar then select Contact Support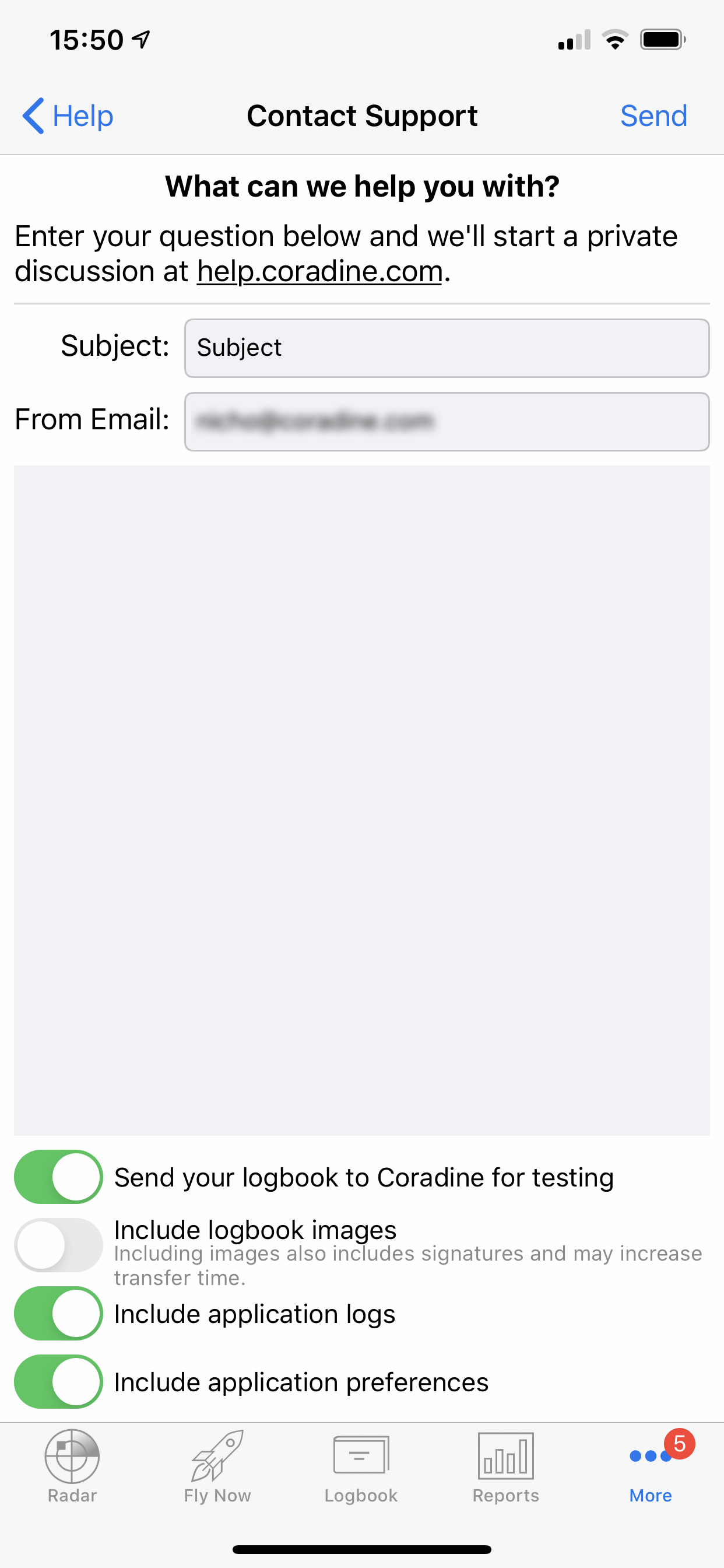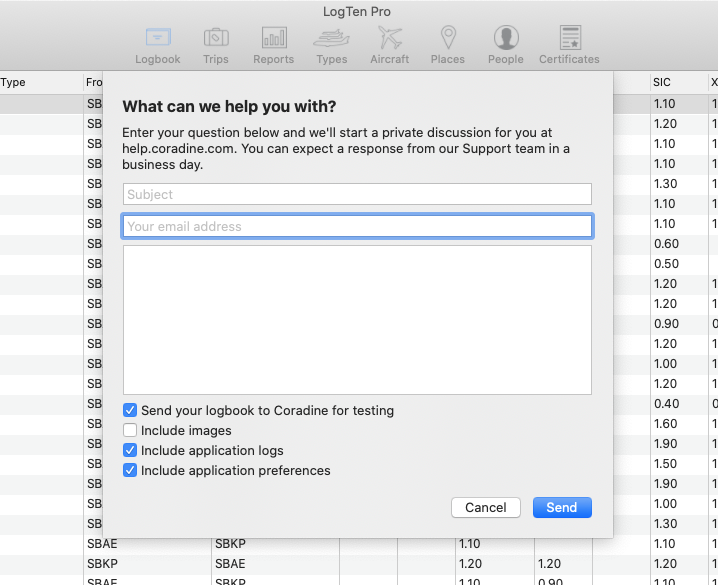 In the Subject Line enter the nature of your issue. Or, if you are currently working with a Support Agent, then be sure to put ATTN: [Agent's name] in the Subject line field.
Ensure that the box or switch Send your logbook to Coradine for testing is checked or switched to ON.
Include Logbook Images is usually not necessary. Only include images if requested by the Support Agent.
Include application logs and Include application Preferences are both defaulted to ON and should be left that way. These include information that may be helpful in troubleshooting your issue.
Then simply press Send and your logbook will be sent to the Tech. Support team.
If you already working with a Tech. Support Agent, and have an open support ticket that you've been corresponding on, then be sure to go back to that original ticket and email back again letting the Support Agent know that you have just sent in your logbook.