Stating in iOS 13, Apple now allows direct access to LogTen Pro's data files using the "Files" app. You first will need to locate the Files app on your iOS device. It will appear as the icon below.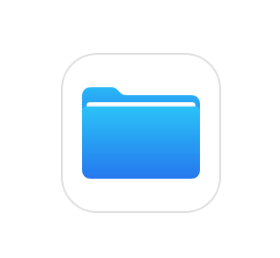 How to Locate and Access the data
Open the Files application and in the Browse menu select On My [iPad/iPhone]. In this location, you will find the LogTen Pro folder. You could save this folder as a backup, or you can go into the folder and access/save individual components. See the bottom of this article for instructions on how to save.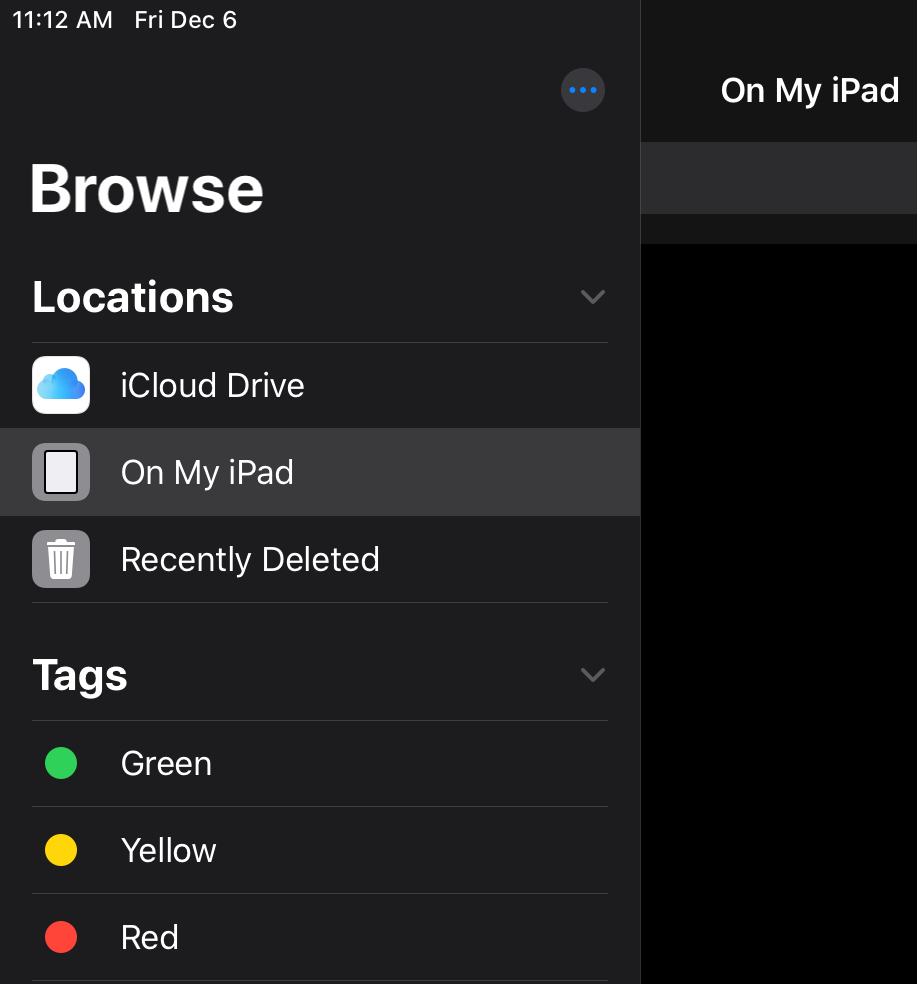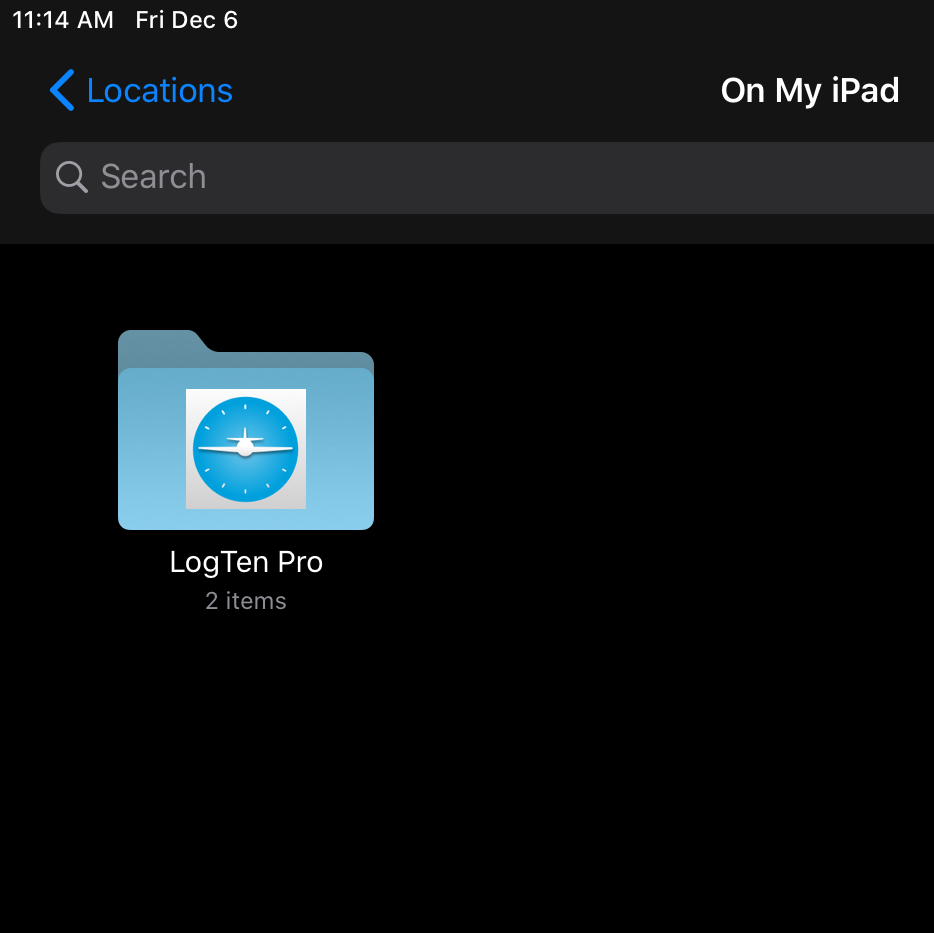 The LogTen Pro folder contains 2 more folders. LogTenProData and Reports.
- LogTenProData contains your Images file (please note this also includes signatures) and your Data file titled LogTenCoreDataStore.sql.
- Reports contain any Custom Reports you may have created.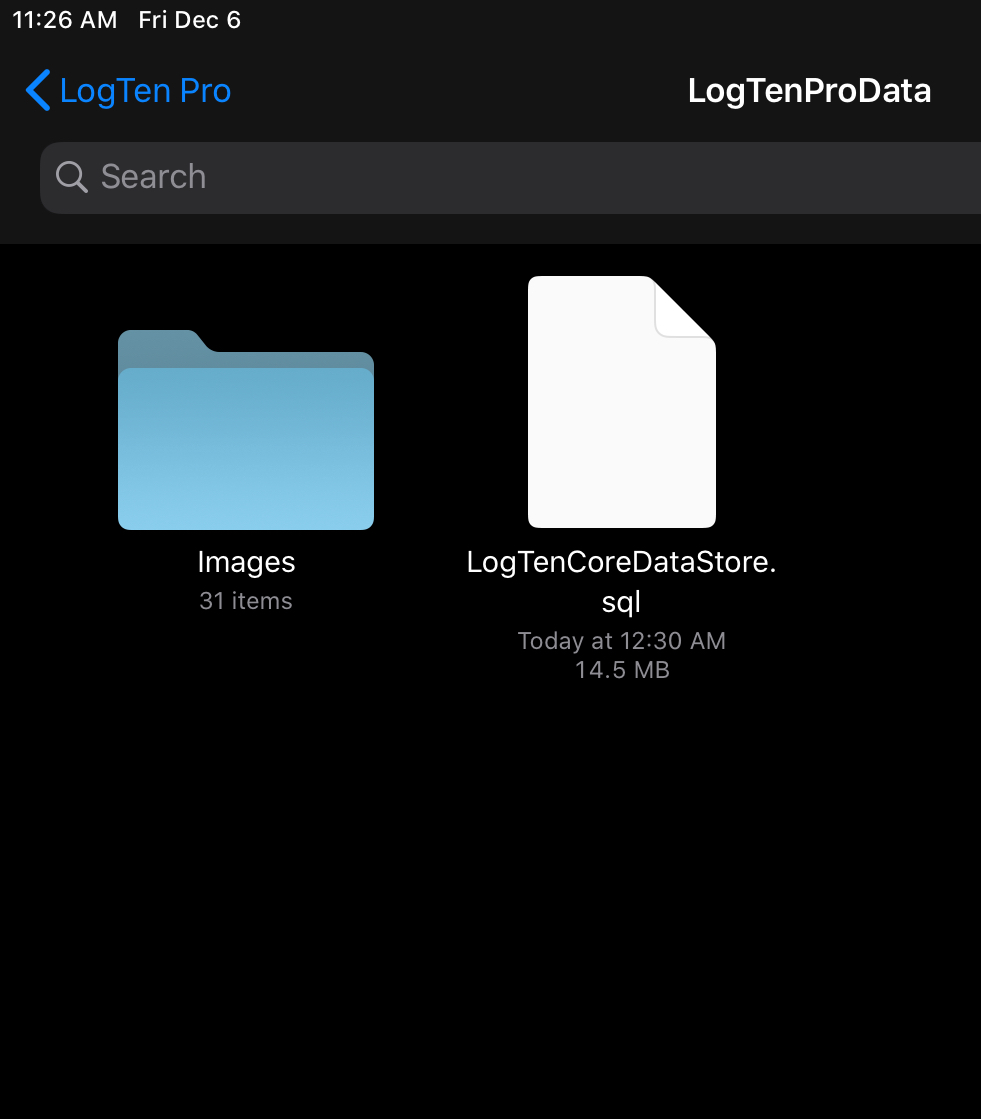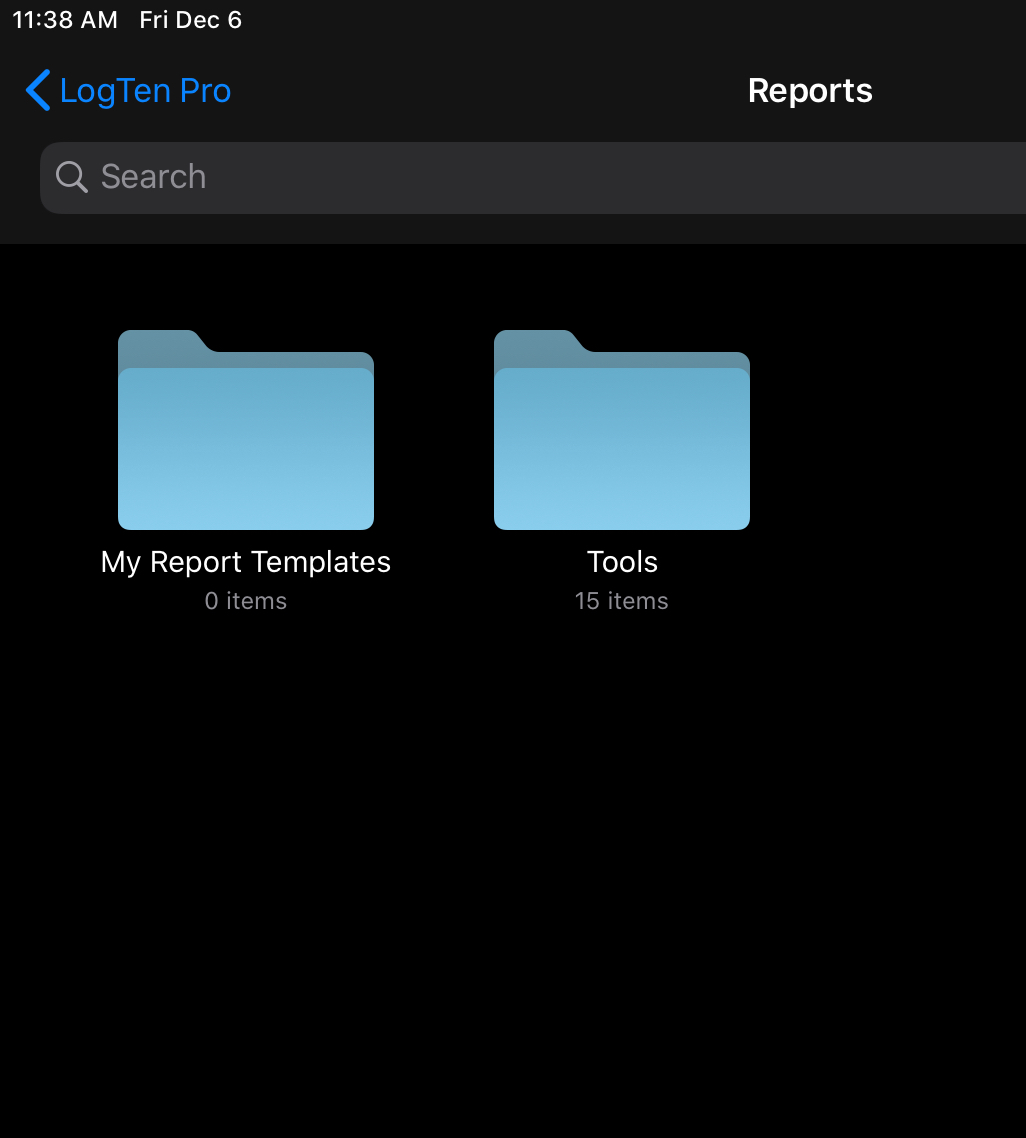 How to Save the Data
Once you decide what you want to save press the Select option in the top right. Then choose the folder/file so that a checkmark appears on it.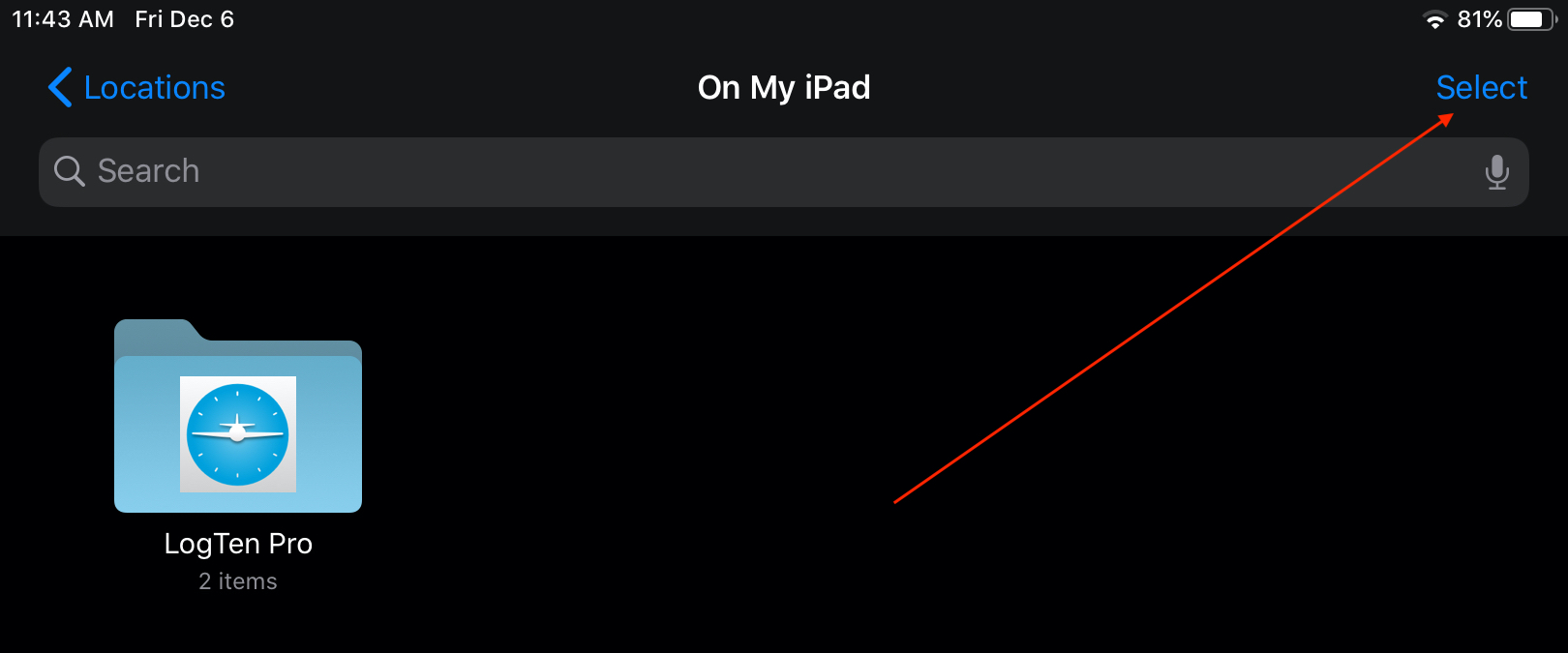 If the item you are saving is a folder (containing multiple files/folders within it) you will need to compress it first. To do this, select what you want to be saved (so that the checkmark appears on it), go to More in the bottom left and select Compress.
This will create a .zip file of your data. Choose Select in the top right again, choose the .zip file and you can now either Share this to yourself or Move this file to a location using the options at the bottom of the screen.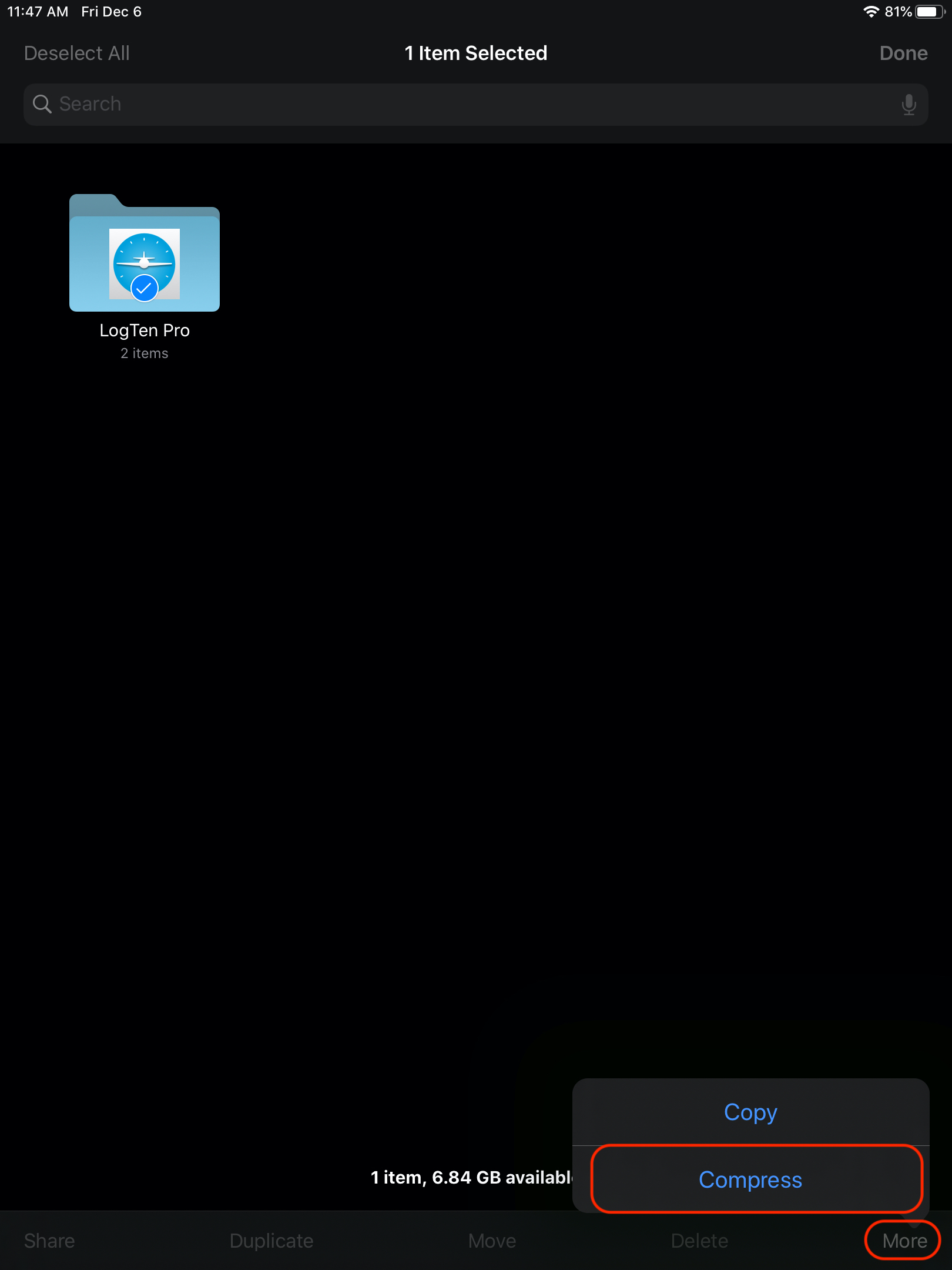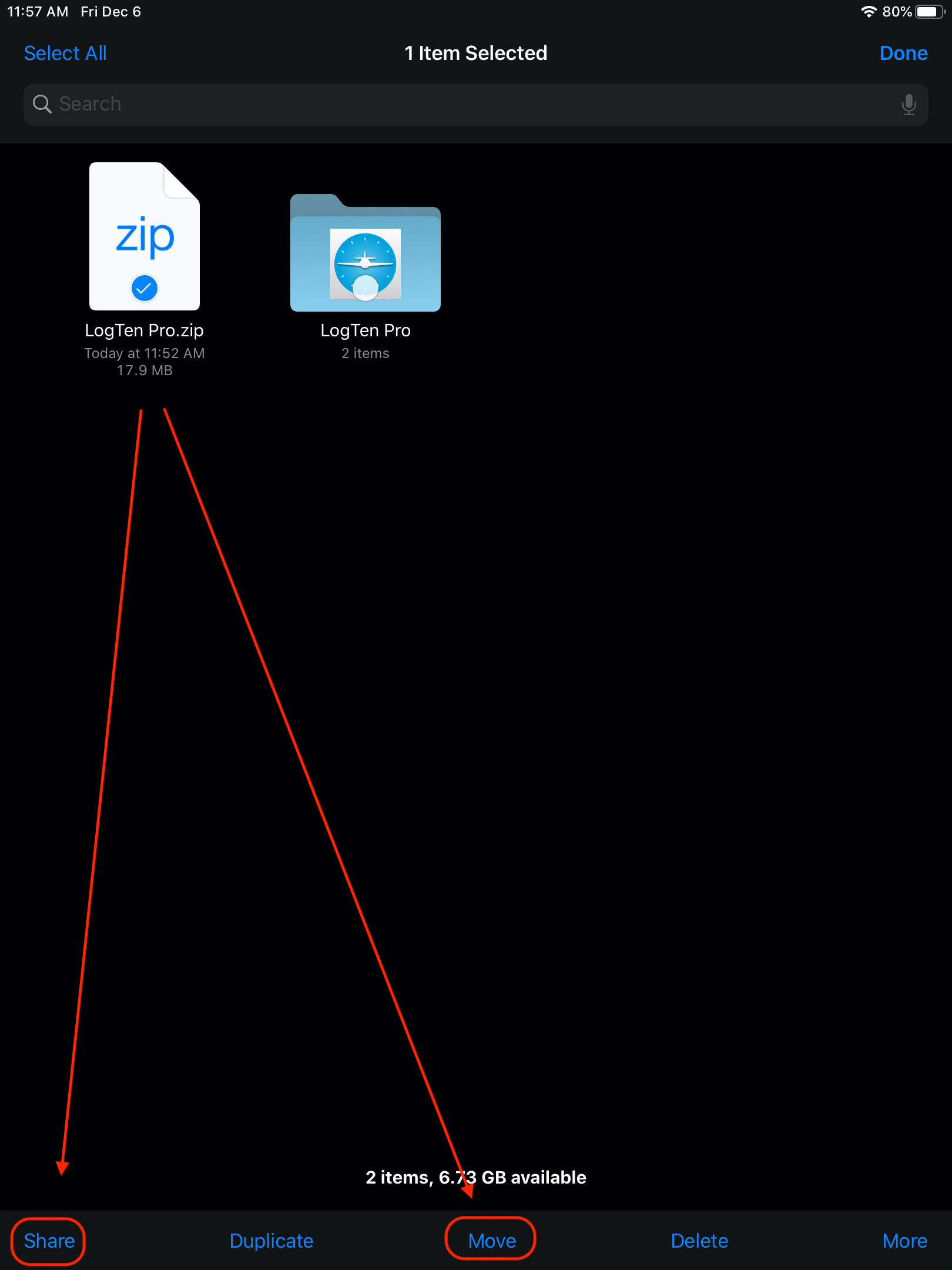 For more information on using the Files app please see this Apple article: https://support.apple.com/en-us/HT206481
As always if you have any questions at all please feel free to contact support by submitting a ticket at the top of this page or by selecting Contact Support within the Help menu of LogTen Pro.