Wondering what the yellow triangles with an exclamation mark mean? That is LogTen Pro's InSight feature. InSight will automatically look at your future flights and appear as a yellow caution triangle if you have any conflicts with your Currency & Limit groups. This feature will work with either actual times or scheduled times for all future entries.
This feature works both on:
and
iOS app
On iOS, you can find this feature in the Radar > Plan tab. It will appear as a yellow caution triangle in the Time Loupe bar.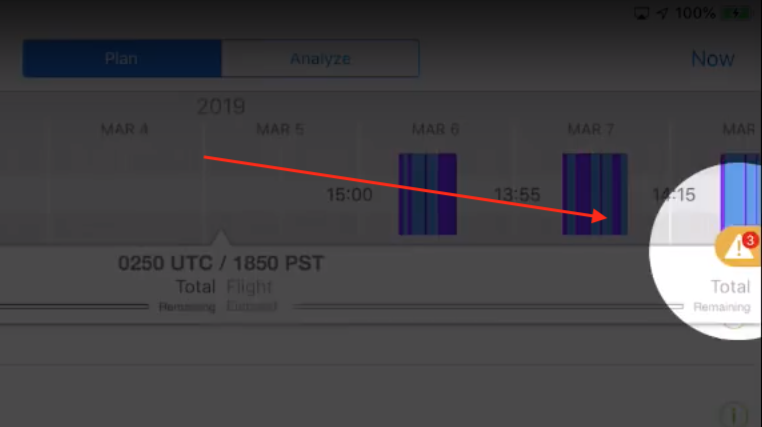 When you select the caution, you will automatically be taken to the flight(s) with the issue.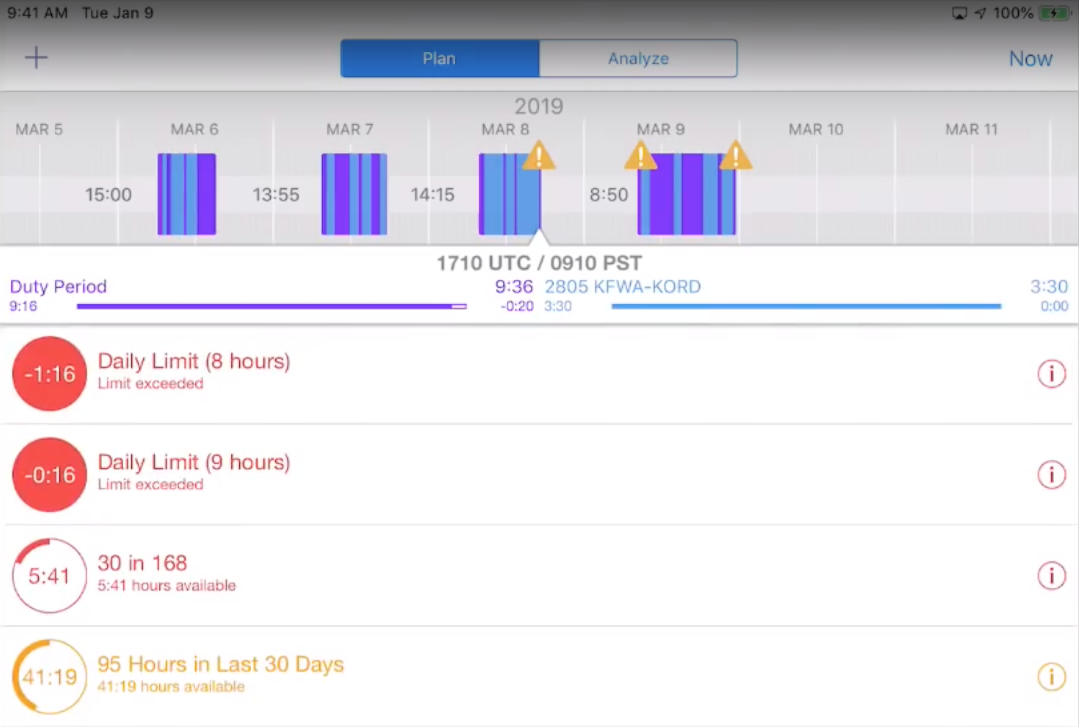 Mac app
On Mac, you can find the feature in the Logbook tab. The yellow caution triangles will have their own column.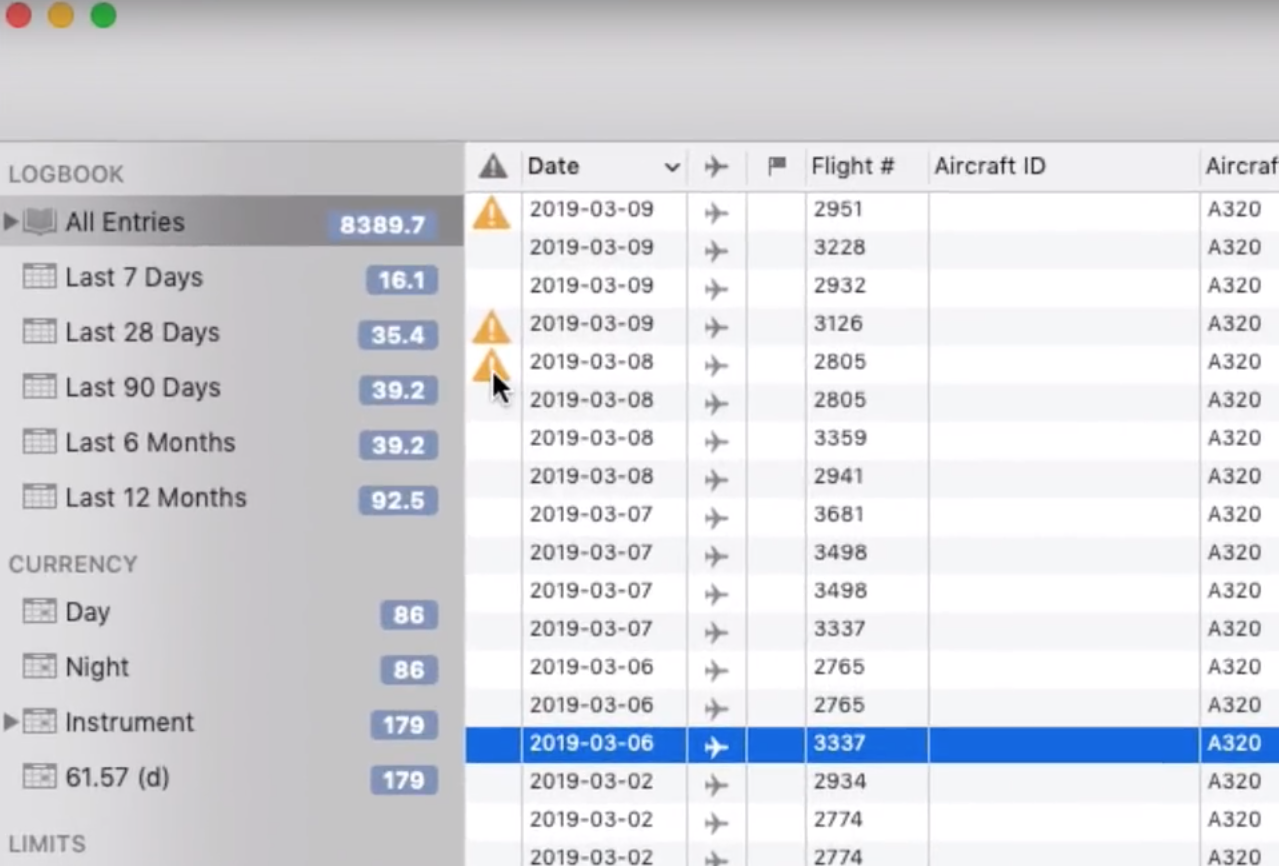 When you select a flight with a caution, the details of the caution will appear on the right side of the Logbook tab atop the details panel.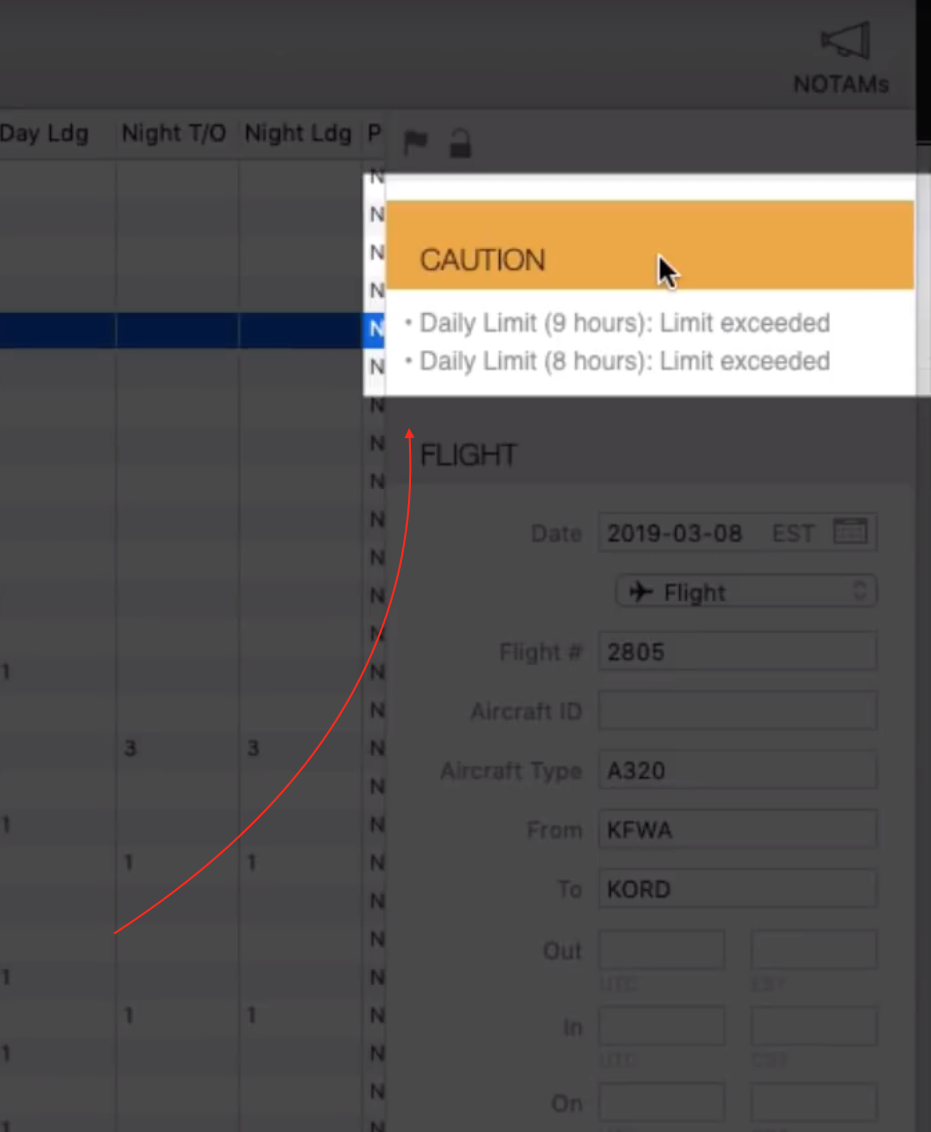 Also on the mac app, if you want to disable this column, you can do so by going into Preferences > Notes and disabling the Caution box