We've redesigned LogTen's layout on iOS!
Some of the information and/or images on this page may look a little bit different. We're working on updating our articles. In the meantime, you can read about the changes here.
Tracking Positioning legs in LogTen Pro is quite easy! This feature is built into our software for ease of use.
Step 1: Log It
---
All you need to do is to change the Entry Type to Positioning (the U-turn image). You can even enter duty times and a pay rate to track duty pay for commuting if you are lucky enough to be paid for commutes. You may need to enable the Entry Type to show under the Flights section. On a Mac go to Preferences > Flights check the box next to Entry Type.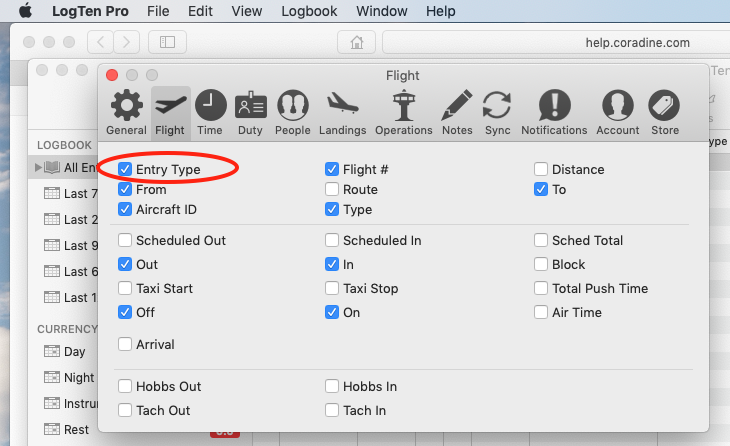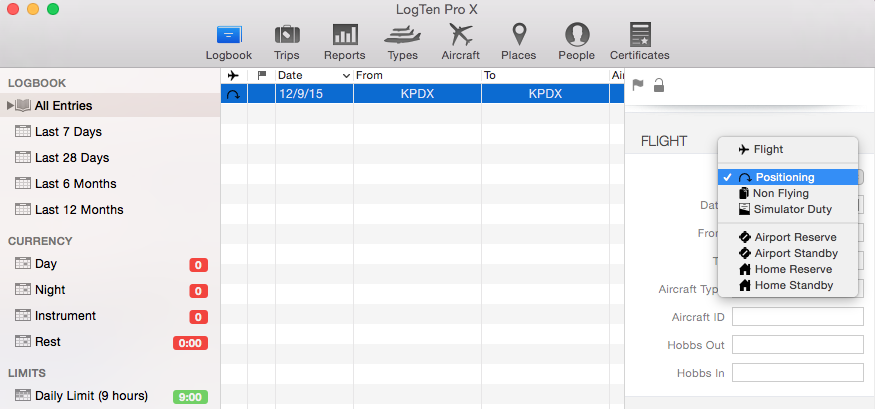 On iOS enable the Entry Type to show by going into any flight and tapping the Action button (3 dots upper right). Then Configure Fields > Configure Section (under Flights) and turning Entry Type to ON.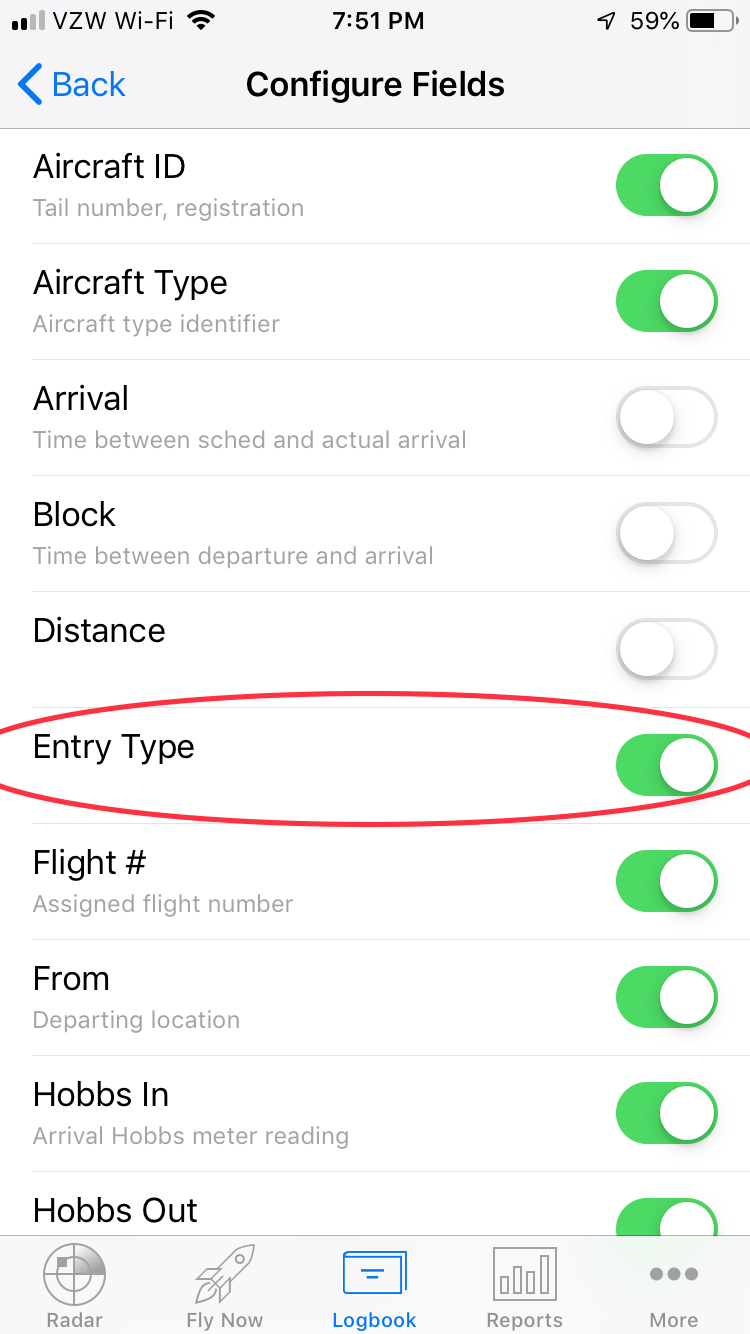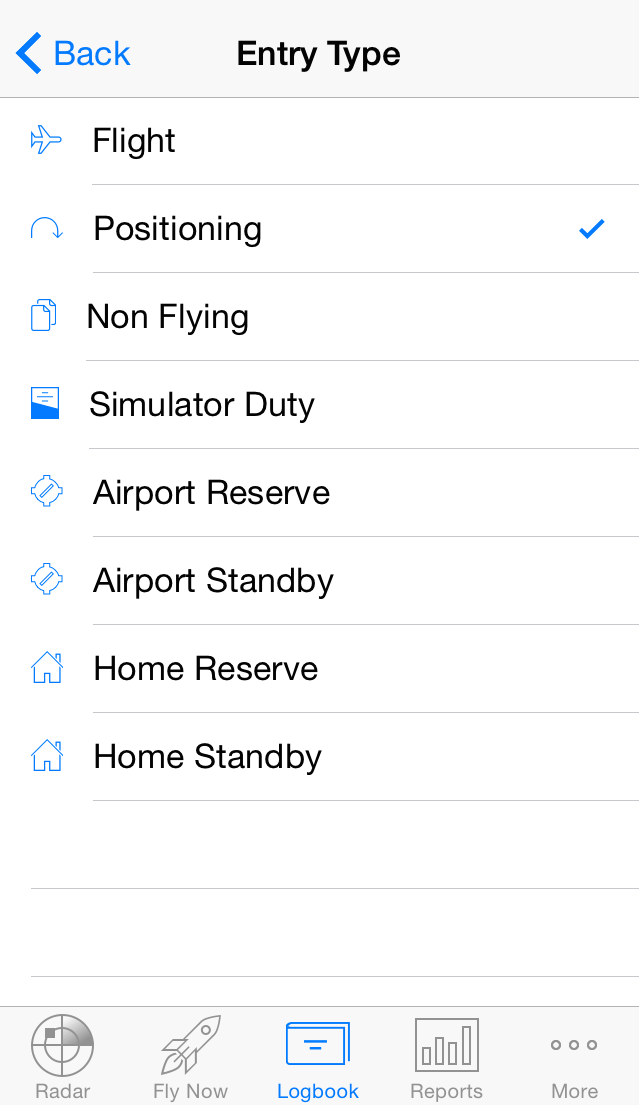 Step 2: Create a Smart Group for Easy Filtering
---
There isn't really a step 2, but you can go a step further and create a smart group to filter just your deadhead flights. The following smart group shows all the deadheads.
Mac
On the main Flights tab tap the + button at the bottom left corner and select "New Smart Group". IN the "Show .....logbook entry types." dropdown menu select Positioning.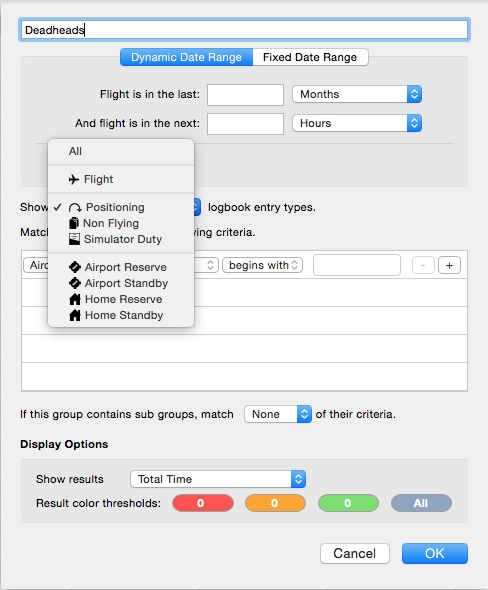 On iPhone and iPad
In the Radar tab tap the + button at the top right corner and select "New Smart Group", then configure as pictured.