LogTen Pro's in-App backup feature allows instant backups that are stored in iCloud, and can be restored anytime. This feature is separate from iCloud sync, and can be used independently of your sync setting
Watch the video first
How to create a backup
To access this feature go to More > Settings >Backup.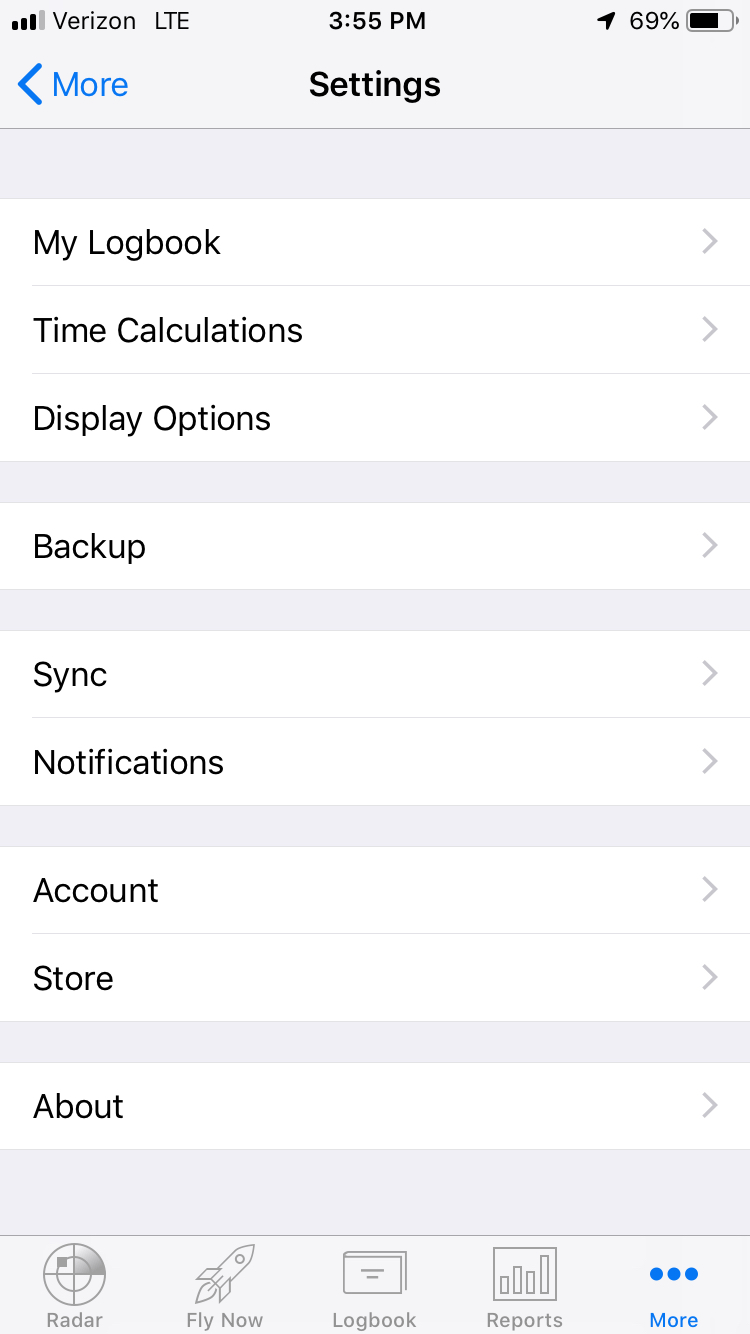 This screen displays a list of the backups saved in iCloud, each showing a summary of the backup and logbook content.
You can create a new backup by tapping on the "+" button in the upper right-hand corner, and within moments, your complete logbook will be copied, zipped, and start uploading to iCloud.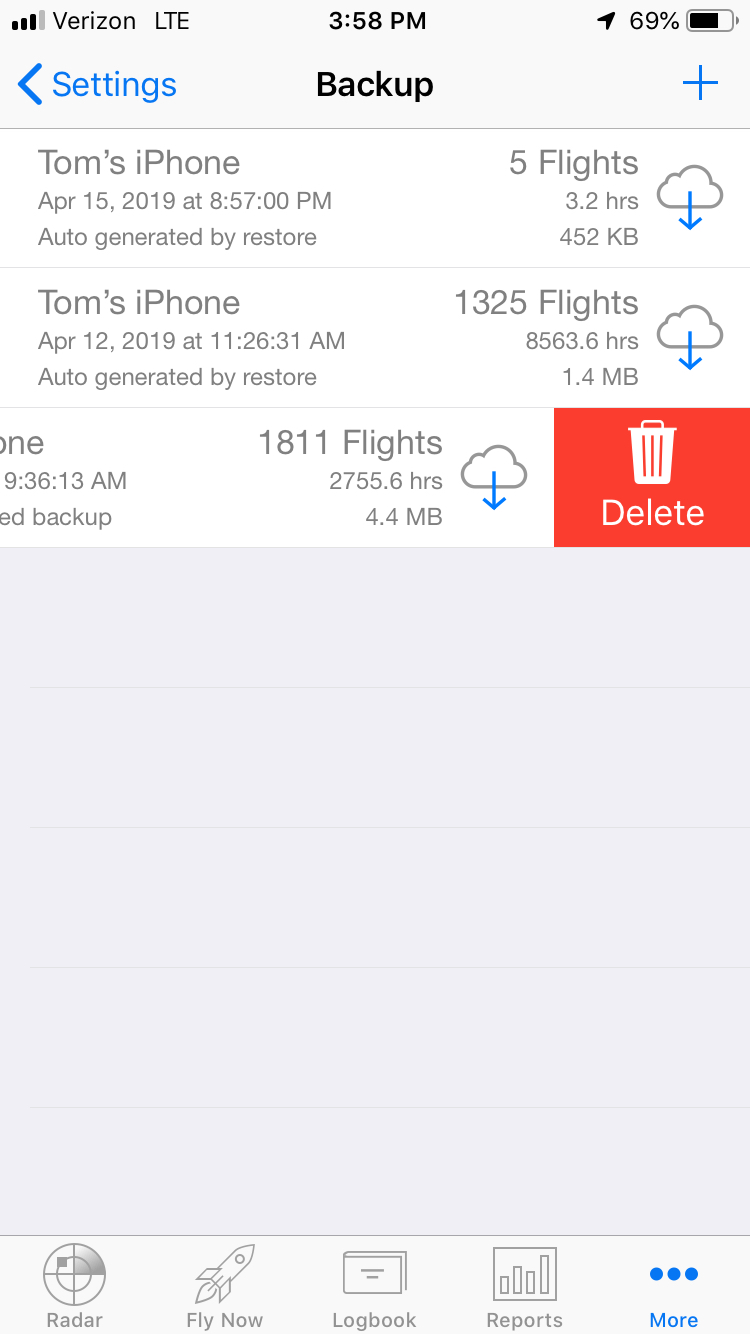 If you wish to delete a backup, swipe to the left on one of the backup entries, and a Delete button will appear.
To restore from a backup, tap the downward cloud button to the right of the backup details, and you'll be asked to confirm the restore. Before the restore begins, a new backup of the current logbook will be created automatically. After the backup has finished, the restore will begin, and a few seconds later you will be alerted when it is complete!
Share the backup to yourself (or anyone)
You can email a copy of your LogTen Pro Backup to yourself or anyone else.
Just press: More > Settings > Backup
Press the + sign to create a new backup or choose an existing backup and swipe right. This will create an Export button which you can select to email yourself the file.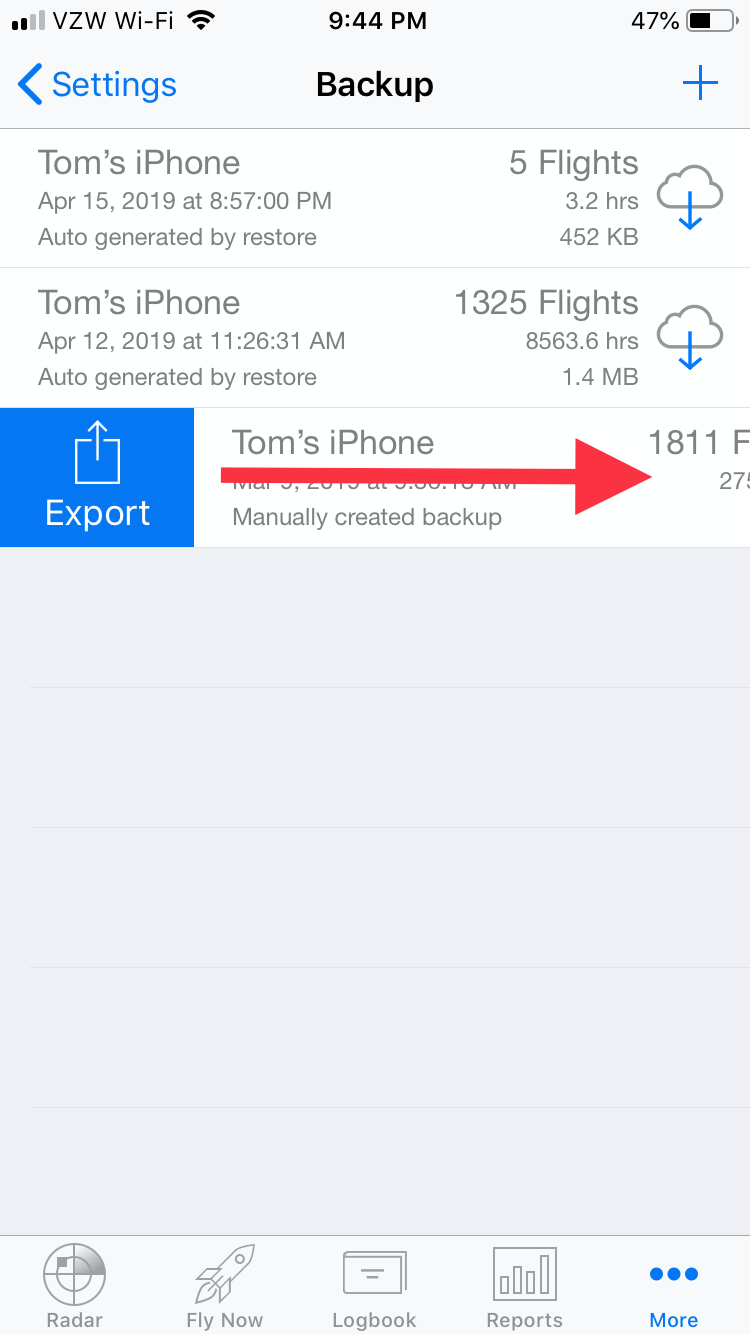 The file will arrive as an attachment in your email. You can save the backup file attachment to any location for safe keeping or just leave it in your email. Later if you need it restored just contact support and we can help.